Donate the cost of a book
The need for books in Uganda is great! Why not donate the cost of a book?
If you would like to get involved, please see a few examples below of different books needed for our KiSS children's education.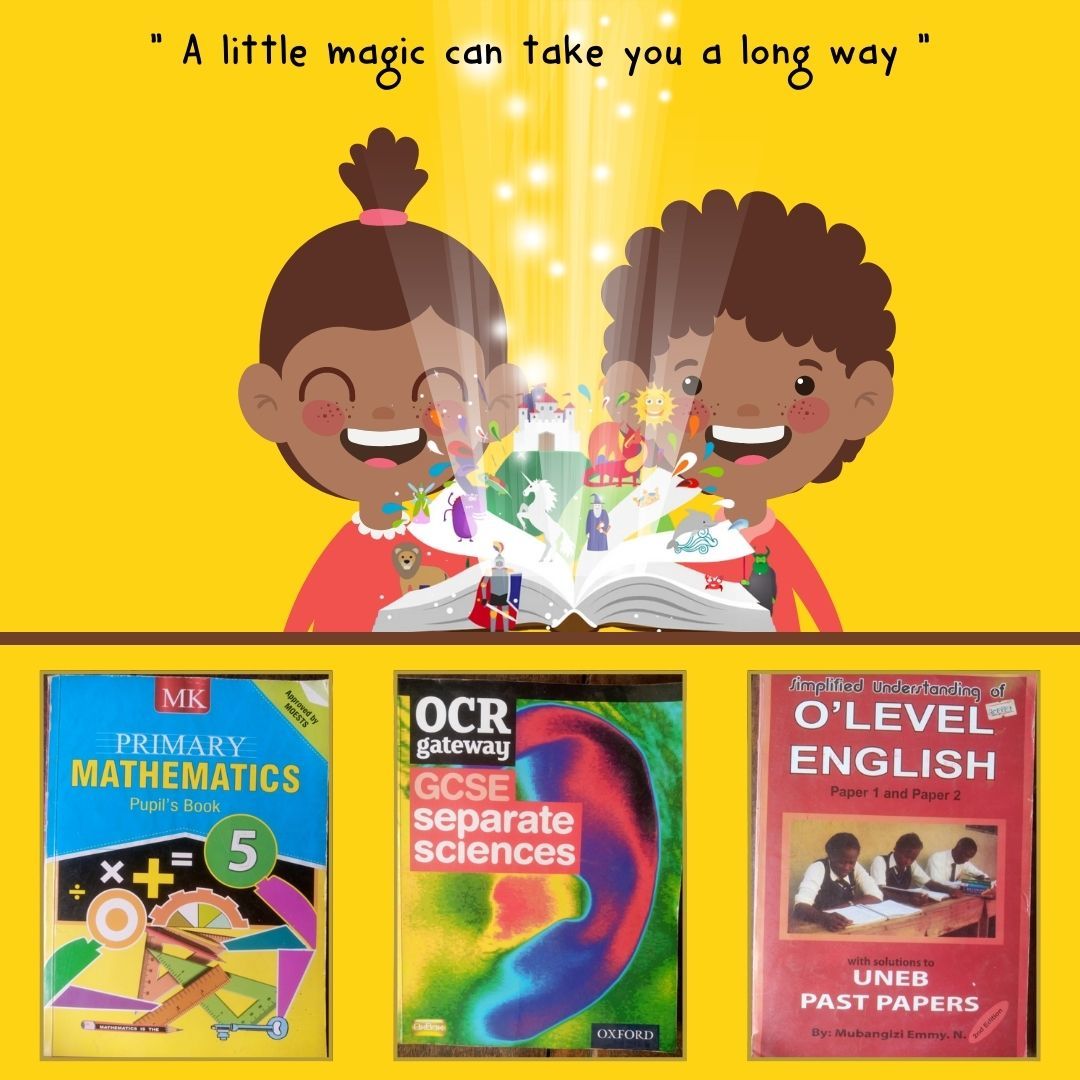 The average costs for books in Uganda vary however, schools require a few copies of each book so children can share in groups when learning in class.
A donation of:
£3.50 will buy one nursery book
£10 will buy one nursery and one primary textbook
£20 a bundle of two nursery books, a primary and seo dart text book
With previous donations we have been able to provide a well stocked library with KiSS staff offering a safe and supportive space to study after school and at weekends.
With your donation for World Book Day we can provide an updated range of educational books that are needed for the KiSS children's education, as well as new reading books for their own enjoyment