Meet The Team
KiSS is supported by a team of trustees in the UK and a fantastic team in Uganda.

None of what KiSS does would be possible without our team in Uganda. Each day they work with the KiSS community to help solve problems and creative opportunities. They work tirelessly to improve the lives of the communities members.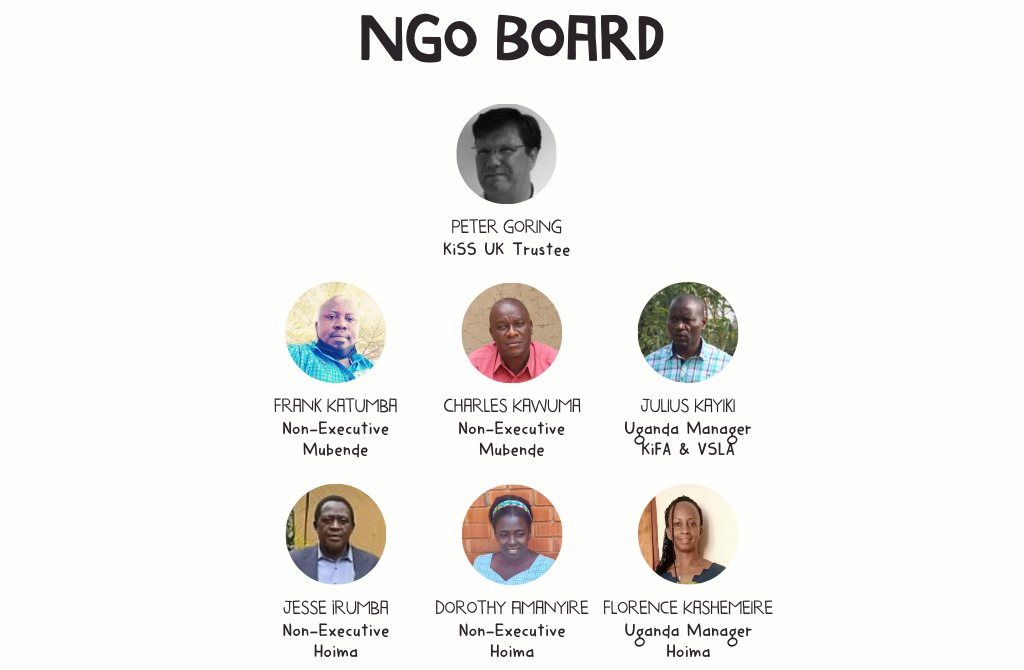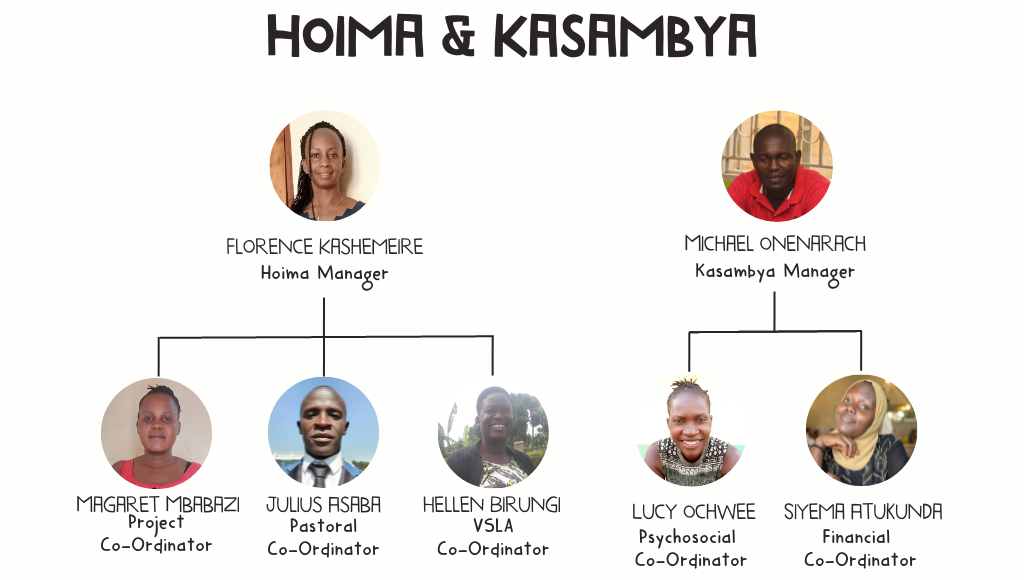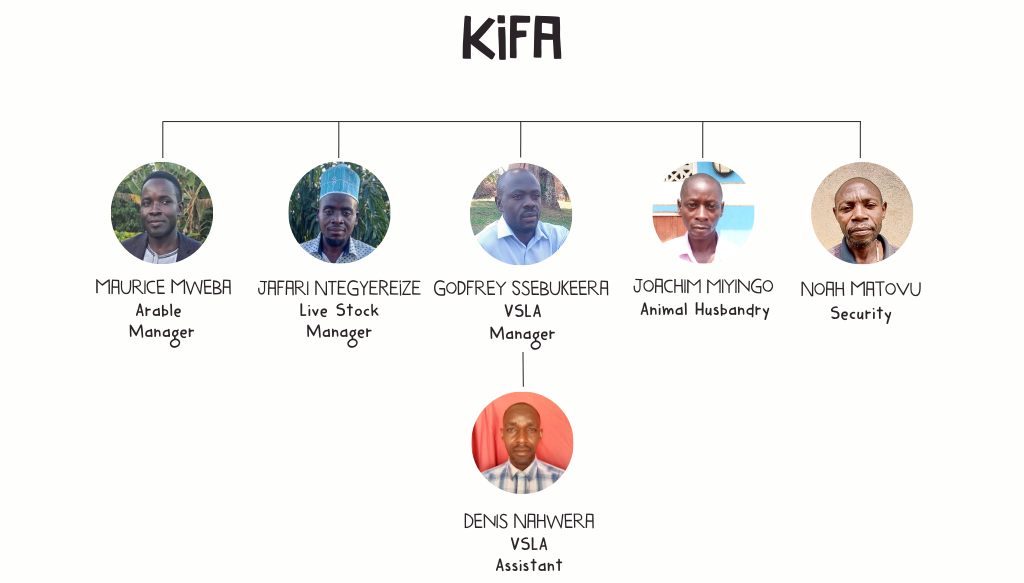 Hear from the team on the ground
Juliet Nkwasibwe - Crop Husbandry Manager
Juliet is responsible for managing the crops at the agriculture project as well as visiting the community to help them cultivate their own land.
Julius Asaba - KiSS Pastoral Co-Ordinator Hoima
Possibly the funniest man on earth, Julius has a brilliant way with the children and is able to quickly identify their needs and ensure the charity is doing all it can to improve their lives.
Julius Kayiki - KiSS Uganda, KiFA & VSLA Manager
Julius is the main contact in Uganda and has an overview of Kasambya, Hoima and the agriculture project. Julius is a brilliant leader and is always thinking of ways to grow and improve the charity.
UK Trustees
The Trustees are legally responsible for the running of KISS and for the distribution of KISS funds. They work very closely with our team and beneficiaries in Uganda to ensure that the help we provide is effectively tailored towards the needs of the communities we support. We maintain regular contact with Uganda and the Trustees visit regularly to ensure the charity's aims are being met. The Trustees are Alan Ryan, Helen McAndrew, Peter Goring, Helena Theakstone, Chris Tucker and Claire MacNally.