Meet the Team
KiSS is supported by a team of trustees in the UK and a fantastic team in Uganda.
The Ugandan Team
None of what KiSS does would be possible without our teams in Uganda. Each day they work with the KiSS community and deal with problems with a perpetual positive attitude – definitely glass half full people!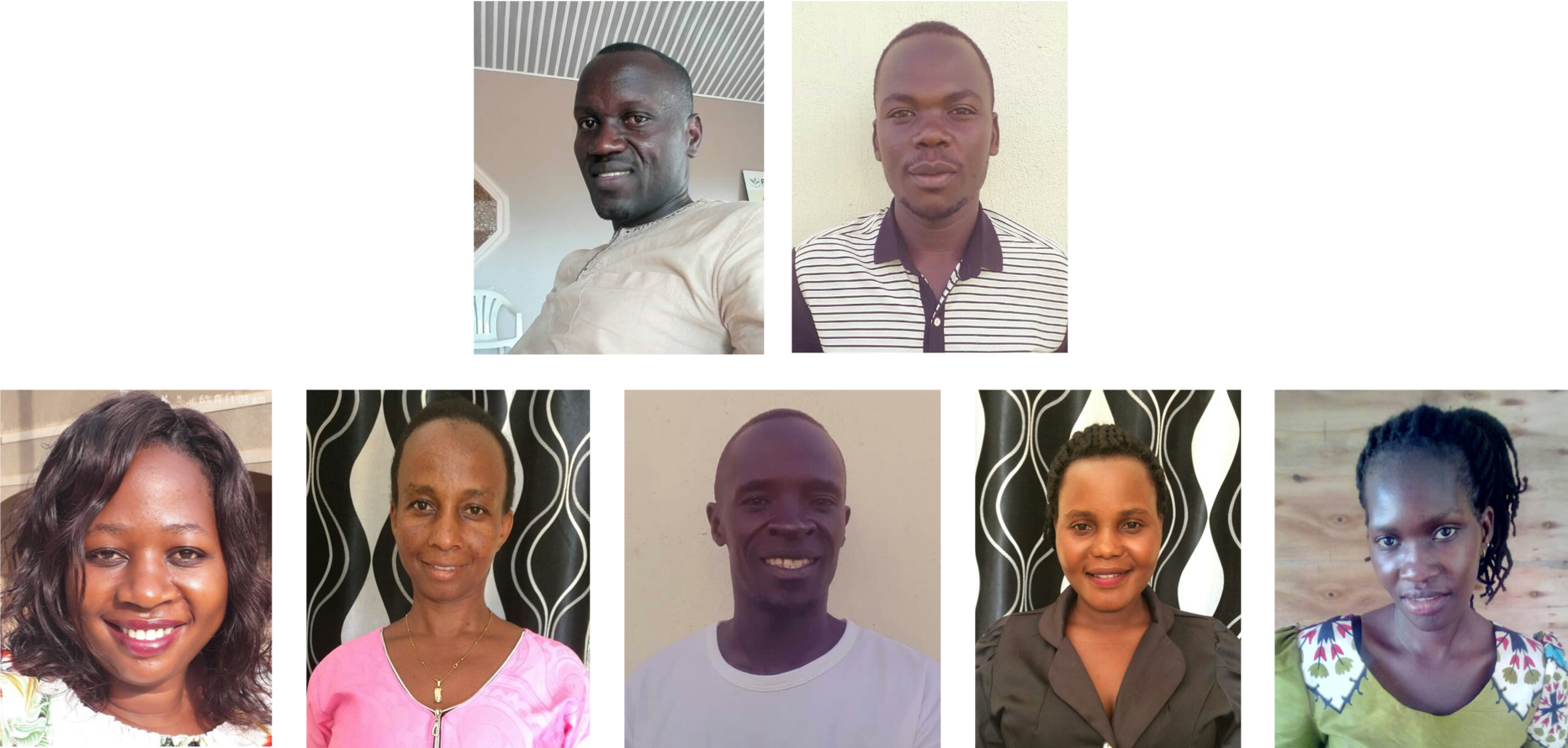 Julius Kayiki, KiSS Coordinator Uganda
Dewo Katimbo, KiSS Accountant
Irene Namilimo, Kasambya Area Manager
Florence Kashemeire, Hoima Area Manager
Julius Asaba, Psychosocial Coordinator Hoima
Margaret, Projects Manager Hoima

Lucy Ocwee Mola, Psychosocial Coordinator

UK Trustees
The Trustees are legally responsible for the running of KISS and for the distribution of KISS funds. They work very closely with our team and beneficiaries in Uganda to ensure that the help we provide is effectively tailored towards the needs of the communities we support. We maintain regular contact with Uganda and the Trustees visit regularly to ensure the charity's aims are being met. The Trustees are Alan Ryan, Joe Hewitson (Chair), Helen McAndrew, Peter Goring and Helena Theakstone.