Access to Education
Families in Uganda can know extreme hardship and may not be able to afford to send their child or children to school and as a result, they miss out on receiving a basic education, which is crucial to building a better future for them and their families and becoming self-sufficient.
Seven out of ten children in Uganda will not finish their primary level studies. Although state schooling is free, several of the schools do not have the resources to provide a good level of education and require fees for basic needs, including books, food and even toilet paper. Some classes can also be teaching up to 60 students.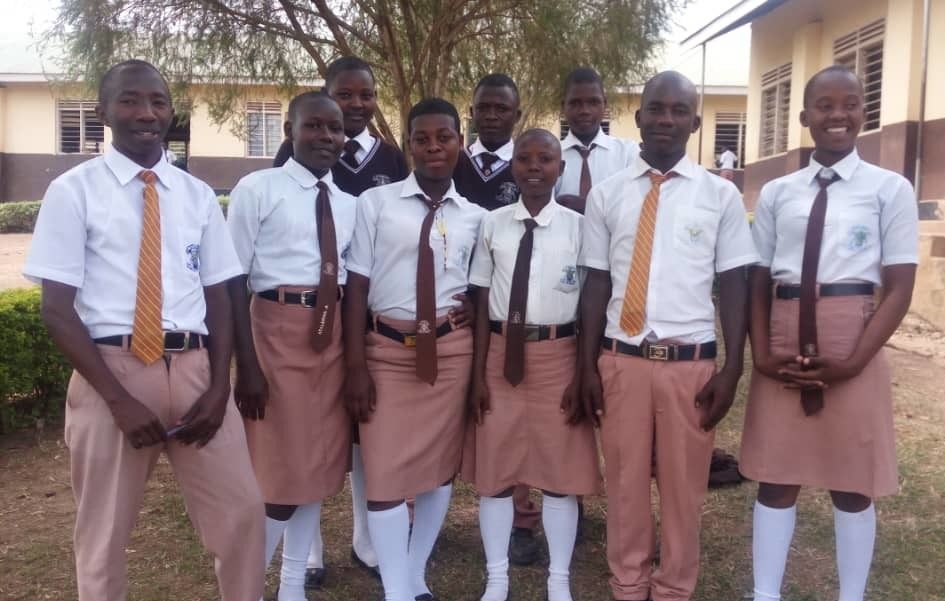 Our Education programme directly provides support for schooling fees and other requirements for over 200 vulnerable children per year. In addition to this, the team also carry out community outreach works and health awareness support to a further 1,500 people every month.

The need in Hoima and Kasambya is great and there is always more that can be done. However, below is a list of ways KISS currently supports children with their education:
School fees
Books, pens, calculators and other equipment
Uniforms, shoes
School meals
Boarding requirements (mattresses, bedding, toiletries)
Provision of a well stocked library and computers with KISS staff offering a safe, supportive place to study afterschool and at weekends
Working together with schools to offer seminars (eg healthcare, child protection)
Supporting schools with equipment (eg sports equipment, science equipment, computers, musical instruments)
Parent education (eg. Primary healthcare, children's rights, the importance of children's education)
Providing transport and mobility aids for children who live in remote areas or have disabilities to enable them to attend school.
Offering income generating projects to families to allow children to stop work and start school
Meet Juliet
Juliet is one of our many success stories. Sadly abandoned by her family as a child KiSS supported her through her education and the outcome is breath-taking.