Trips to Uganda for you
Always wanted to make a difference, but not sure how?

Want to stretch yourself, learn new skills and immerse yourself in an incredible culture? Ready to make friends for life and become part of a community which will change the way you look a the world? Then KiSS Community Adventure (KiCA) is for you!
About the trips
One of the main aims of our trips is to fund and take part in projects which benefit the KiSS community. These projects are identified by the KiSS staff on the ground in Uganda and the local community, ensuring that the projects and the funds benefit those who need it most. Past projects have included the construction of new homes for particularly vulnerable families and development of the sustainable agriculture project.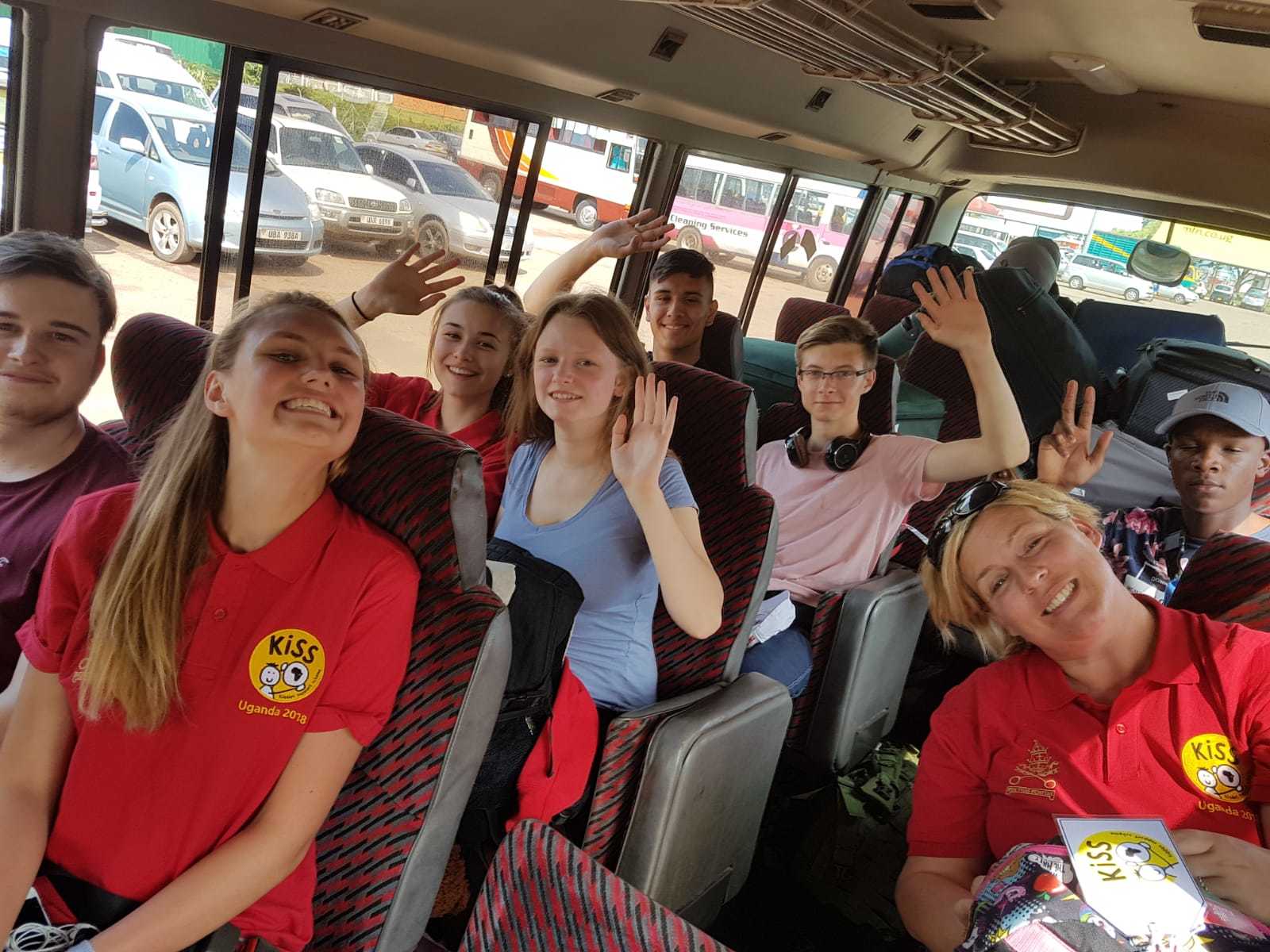 Time in the community
Each trip provides participants with the opportunity to spend time within the KiSS communities, getting to know the staff, the children and their families. Visitors will take part in the day to day activities of the charity, gaining an insight into the difference being made and the level of need that is yet to be addressed. In doing so, previous visitors have made friends for life and returned home determined to continue the work of the charity in the UK.
Wildlife and relaxation
KiCA trips are designed not only to allow participants to work with and get to know the KiSS communities, but we also aim to give visitors a flavour of some of the wildlife and incredible scenery that Uganda has to offer. Previous trips have included trips to Murchison Falls National Park for game drives and river cruises, Ziwa Rhino Sanctuary, Budongo Forrest for chimp trecking, and the River Nile in Jinja for white water rafting.
Upcoming KiCA Trips
We have a number of different types of trips available;
Secondary school student trips
Alumni trips for ex-students and friends
Please register your interest to discuss the next available trip with us.