Our Mission
Our long-term aim at Kiddies Support Scheme (KiSS) is to help the families of KiSS to create better outcomes for their children.
How we achieve this has changed significantly since we first began 25 years ago, with the incredible progress made over this time enriching and widening our outreach even further into the community.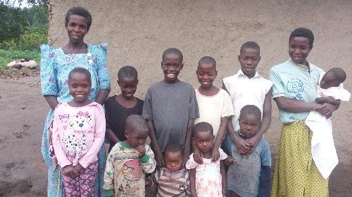 Whilst our core work still focuses on supporting over 140 children to access education and healthcare, our wider engagement work with the families of KiSS and working to build a better community has also enabled the development of two new Ugandan-led projects;
The KiSS Uganda team and parents of KiSS are the driving force behind these two projects.

Below is an infographic which illustrates the different areas of work KiSS facilitates in Uganda.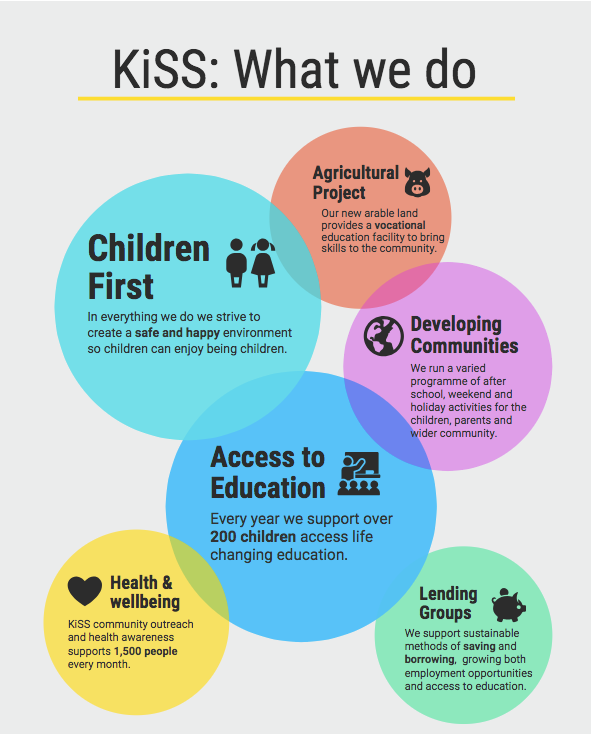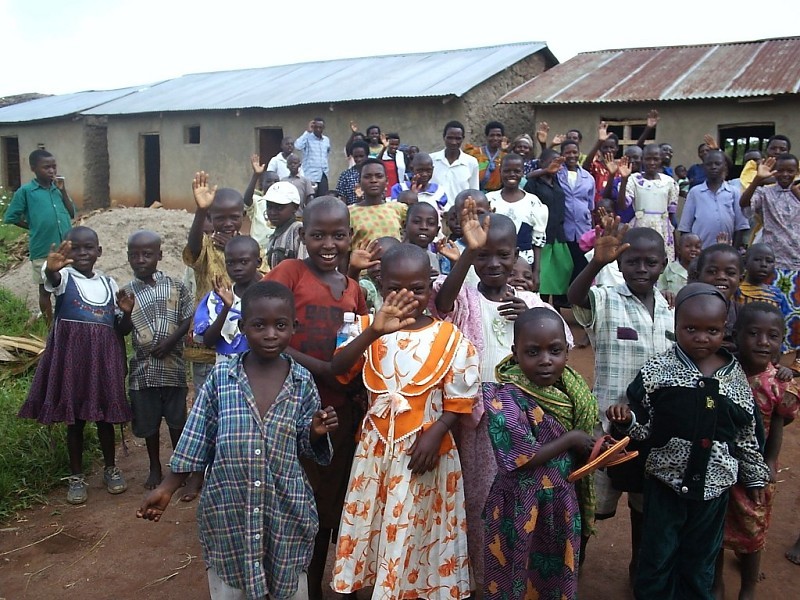 Supporting children remains at the very heart of what we do and continues to be our first priority. Many children in Uganda are partly or completely orphaned and live in extreme hardship, which is why it is so important that KiSS plays a bigger role than just fundraising. Helping children to have a childhood; behaving like children, playing and having fun in a safe and secure environment, is the most simple, yet impactful way in which KiSS makes a difference. KiSS provides a community space, a family and a sense of belonging for many vulnerable families in Uganda.

A basic education is a fundamental human right, however seven out of ten children in Uganda will not finish their primary level studies. Although state schooling is free, several of the schools do not have the resources to provide a good level of education and require fees for basic needs including; books, food and even toilet paper. We are currently directly providing support for schooling fees and other requirements for 205 vulnerable children.