JHN KiSS Week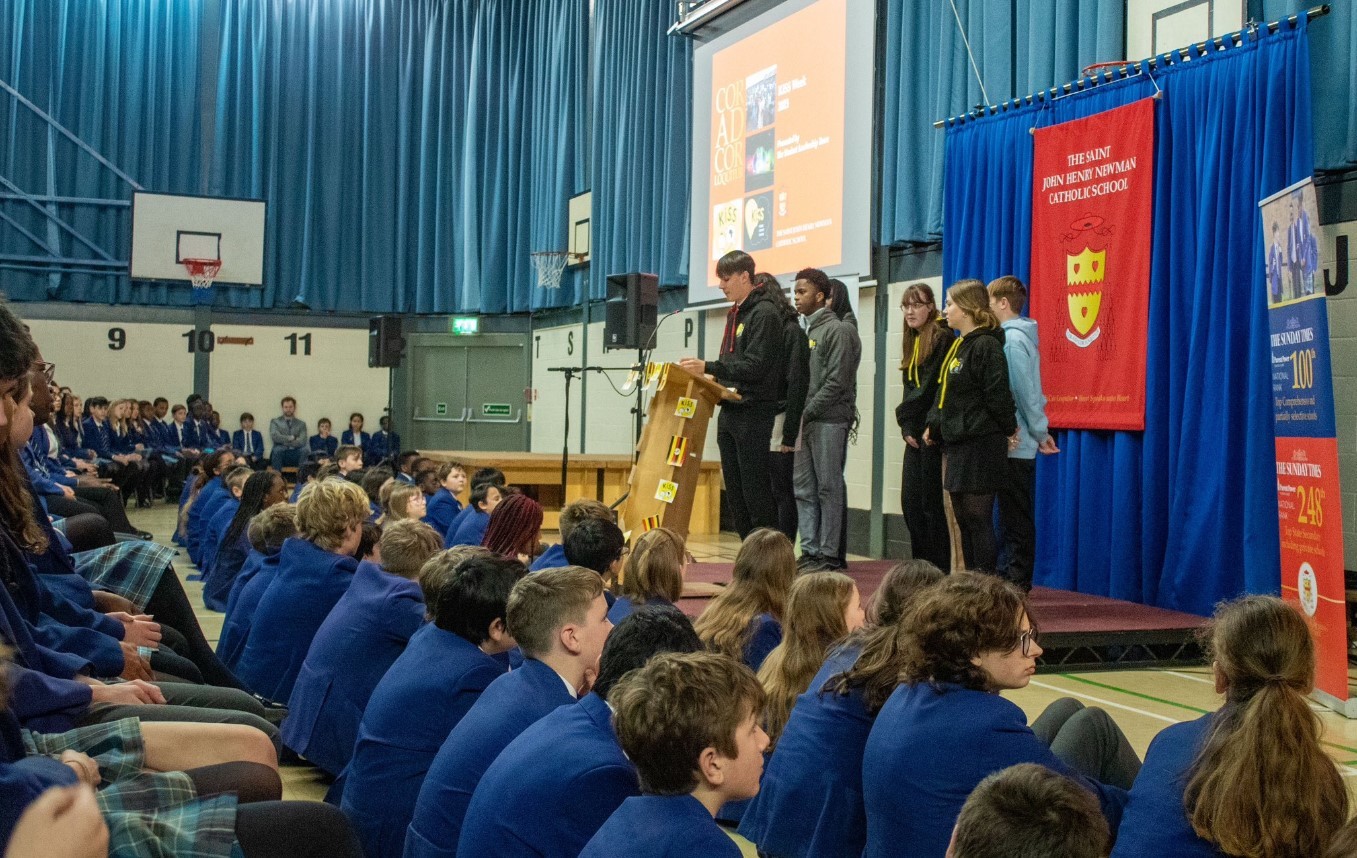 Our relationship with the Saint John Henry Newman Catholic School started over 25 years ago when a student visited Uganda in the 1990s. Each year the Head Boy and Head Girl Team at the school in Stevenage take in their stride and produce excellent weeks of events, activities and reflections. From Fancy Dress Day to Staff Pantos; the team invite students, parents, alumni, and the wider KiSS Community to celebrate a KiSS Week like no other!
Throughout the week, the Head Boy and Head Girl Team share daily reflections that discuss various aspects of KiSS and how their fundraising supports our positive impact in Hoima and Kasambya. There are various discussions that take place such as the Agriculture Project, the History of JHN & KiSS, Sustainability, and how KiSS started. Over the years, the team have hosted fun events such as Pub Quizzes, Gym & Dance Displays, Carnivals, Game Shows, Challenges and more! We are extremely grateful for all the efforts the team puts in to host such brilliant events and we are always excited to see what is next!

Every year the KiSS children love to make a video to thank everyone who has contributed to KiSS Week. Watch it on demand by clicking here!

Donations can go a long way however, raising awareness is equally as important to KiSS so we are able to inform and educate others to participate in bringing change. Once we commit to supporting a child it will do so for the duration of their education and this will include providing help with school fees, books, uniforms and other equipment. KiSS also provide a well stocked library with computers with KiSS staff offering a safe and supportive place to study after school or at weekends.
If you are a school and would like to get involved in supporting KiSS, please click here to contact us!