The Nicholas Breakspear School Trip to Uganda 2019
A group of five students and two teachers from NBS visited Uganda this summer. This year the students had to apply for their chance to be part of the KiSS team making it an even more honoured and special trip for the students who were able to go.
Hear from the fabulous five below on their experiences and reflections. Plus find out more about future trips to Uganda here.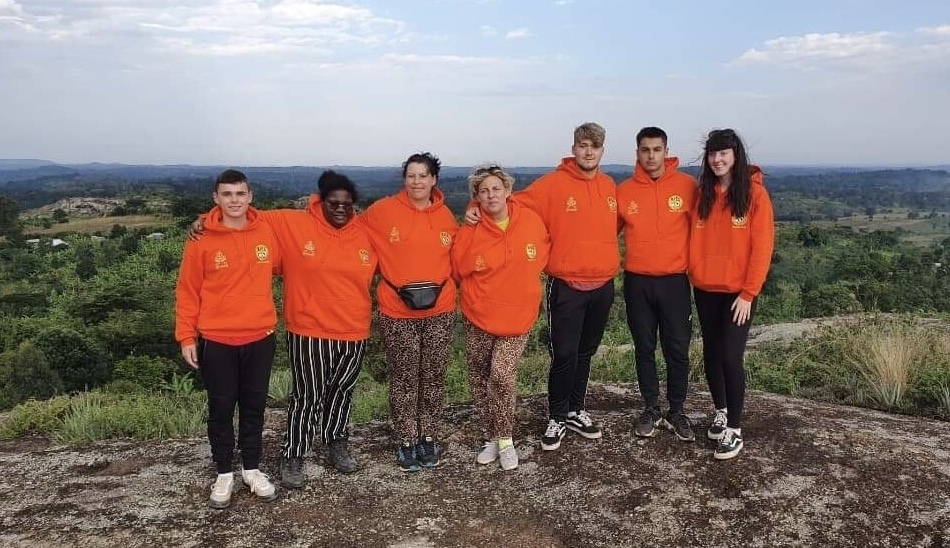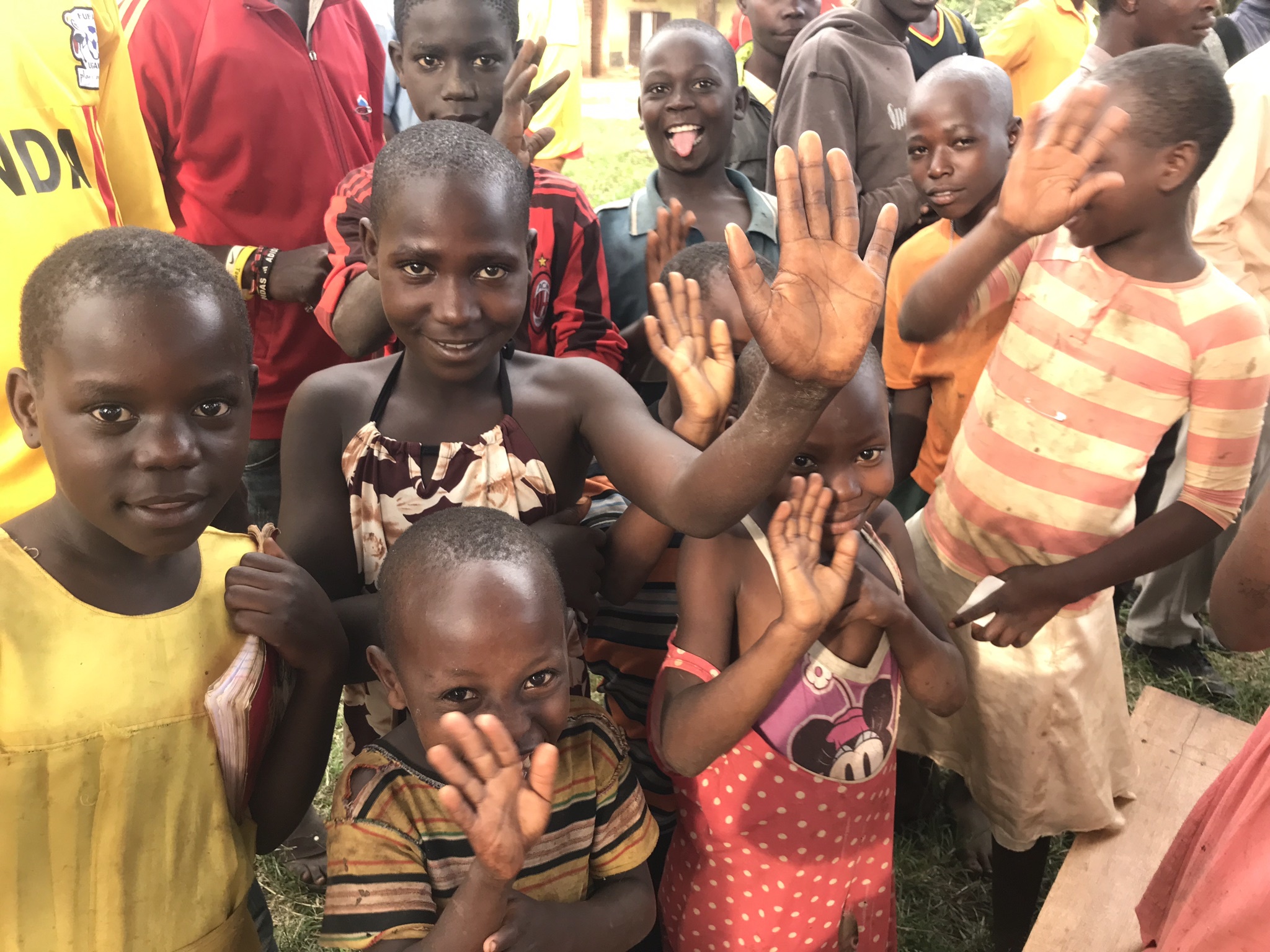 "Uganda was a truly beautiful and inspirational place, which was reflected in the work ethic and wonder in the eyes of the children studying at school. It was a heartbreaking realisation giving out the daily meal of porridge as I knew for most of the children this was to be their only source of nourishment for the day leaving many lethargic, hungry and malnourished."
"In many cases children would travel extreme distances to attend school in hope of new opportunities, as every child KiSS supports in school is another child that is able to excel and have a better chance in life. In the UK we take for granted the access to technology and for us the most common resources such as pen and paper but education is a gift to be cherished, as what stuck with me throughout my entire time was the class motto "the struggle is real". This outlines kisses purposes to push through the struggle for future success."
"Dedication to a dream led to the development of the agricultural site. 2013 was when it all began, fields riddled with gross vegetation and nothing else, to a dynamic farm with various vegetation and live stock which empowers families across the KiSS community. The agricultural site gives adults opportunities to learn new life skills via the introduction of the VSLA's, who are groups of parents of kids that are supported by the KiSS charity. The VSLA's work together as groups to make money through things like selling plants or live stocks. The community works together to learn new trades. Our experience in the field working side by side with the women allowed us to see the strength in the community as it showed us their passion for development.After a hard day of working we gathered together to give all the KiSS mothers and workers of the agricultural site new clothes. They were ecstatic leading them to dance and sing in joy, this shows that little actions can set off massive ripple effects."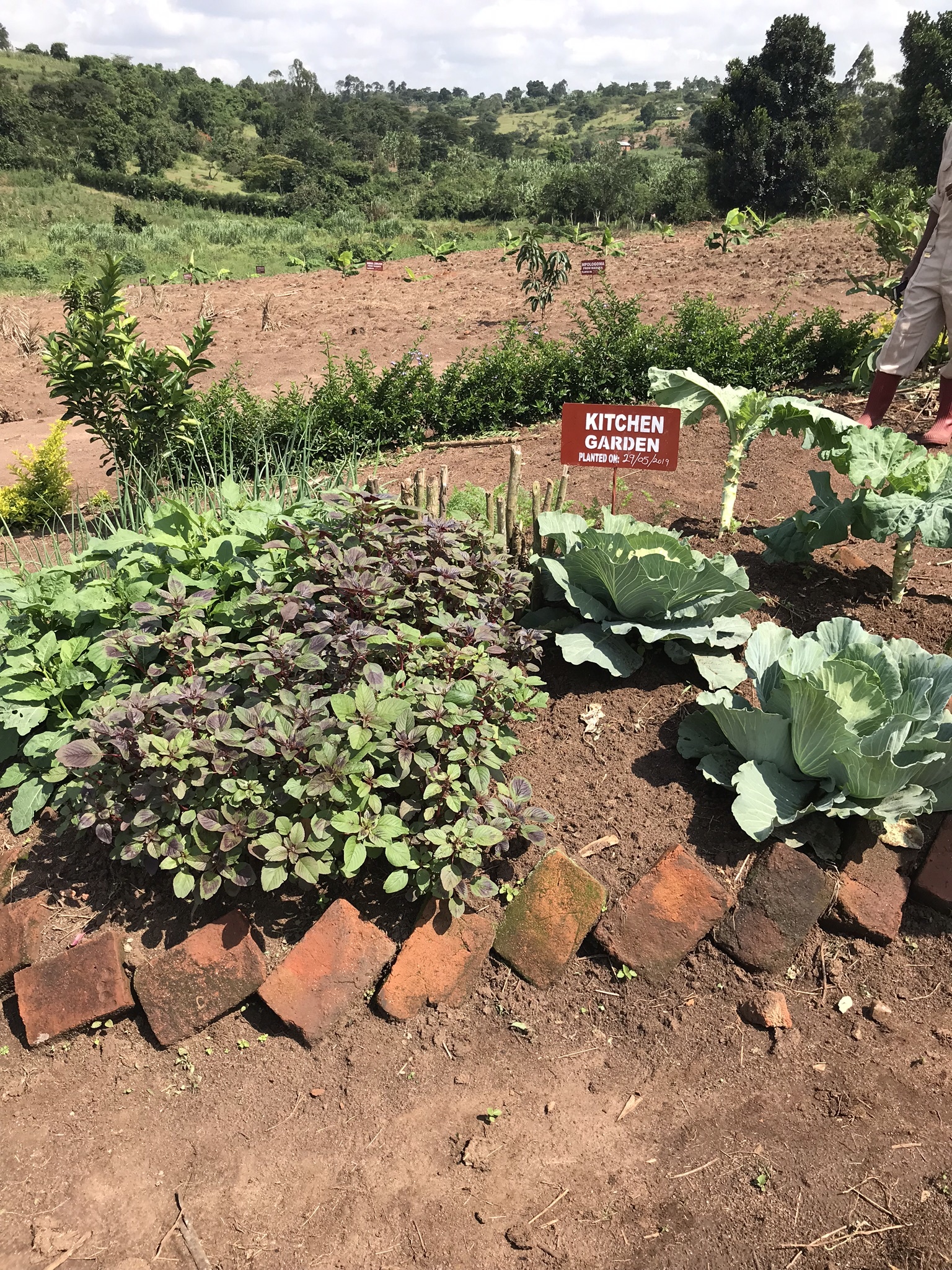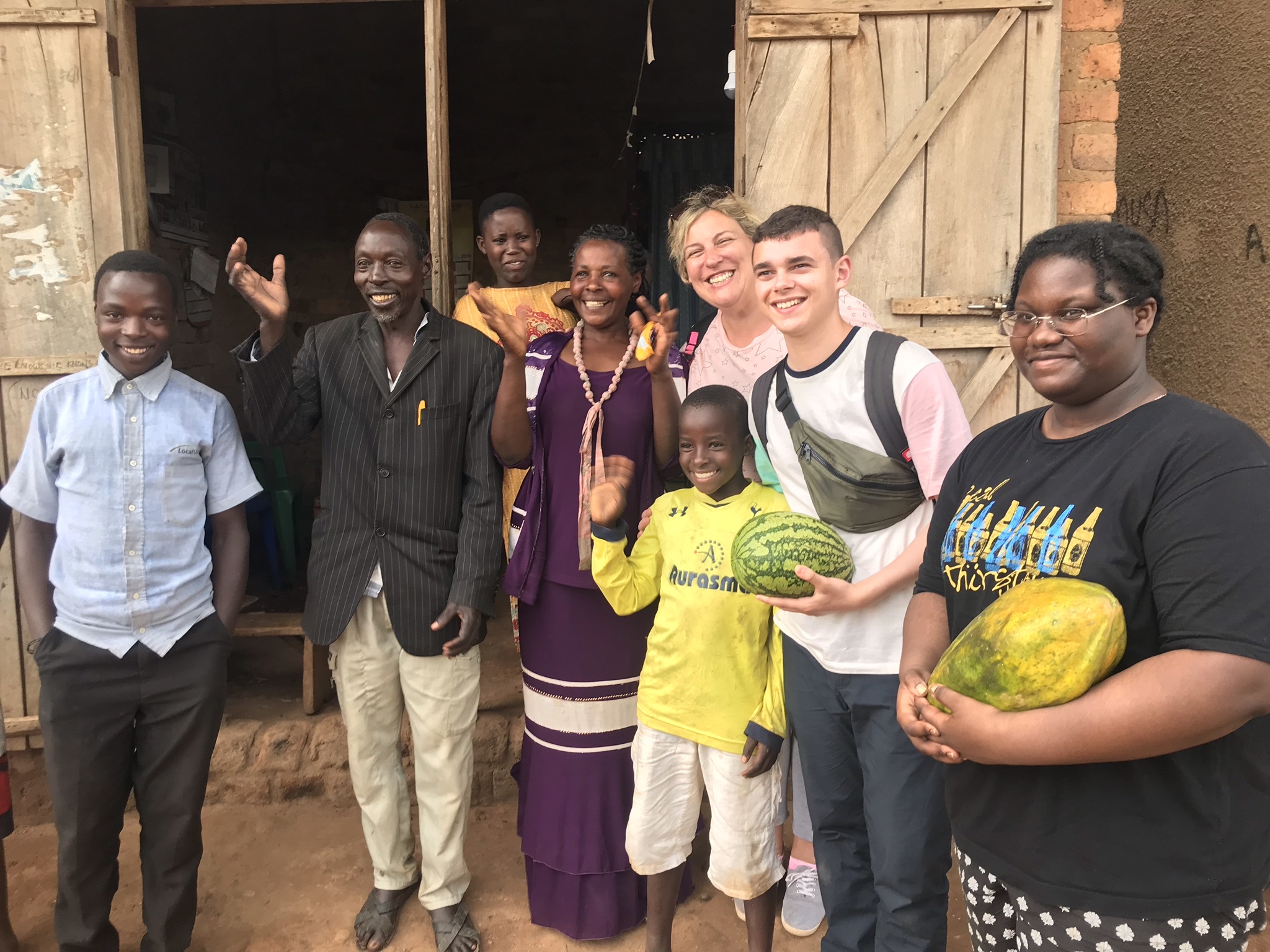 "The house visits in Kasambya were an eye-opening experience. The children we met brought heartbreak and joy. One child who I remember vividly is Hassan aged 17. His family live in one small room and Hassan is provided special needs education outside of Kasambya away from his family. Despite the sad reality of being separated from his family to receive education, the smile on his face when we gave him and his family treats and toys was unforgettable."
"The happy faces of family members in each house brought the joy because of the excitement of a KiSS team member visiting their home was a big deal to them. In every house we visited they gave us gifts after telling their stories of how they came to be supported by KiSS. The dilapidated roofing and walls, cramped spaces and uncomfortable chairs emphasised the amount of work that still needed to be done to ensure they earned a living to improve their housing conditions and the tattered clothing they all wore showed me how important the suitcases of clothing were for them. House visits also show us that despite the education provided for a very small number of children per family that KiSS supported, they would still come home go bad living conditions. I am reassured that when I am given the task to raise money at NBS, I will try my hardest, and provide support for changing the living conditions."
"The house visits in Hoima were both heart-warming and emotional. The first house my group and I visited was a mud hut made by the family as that was the families way of following tradition. Gilbert had two other siblings one of which was disabled (but the family didn't want to send her away due to the fear of how she might've been treated), the happiness and joy radiated off of the dad as he greeted us with massive smiles and hugs which conveyed how grateful he was for the help that kiss has given him over the years such as sending Gilbert to school."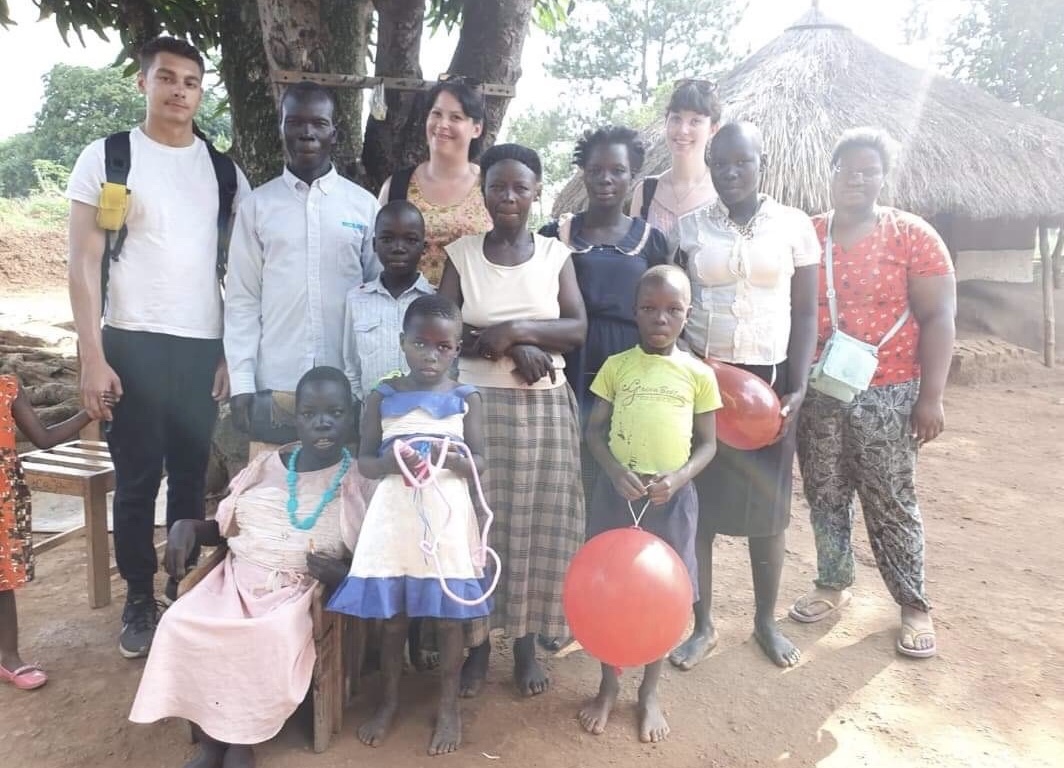 "One family that stood out to me was Davis' who was 12 years old, he and his 3 siblings lived with there grandmother because they're Dad passed away due to having aids and they're mum lives far away. The family sell hard corn as a living but it's barely enough for the family to get by on, however as a result of Kiss Davis is able to go to school and have all the uniform/ equipment he needs which means he has a better chance of being able to help his family survive and a better life for himself."
"We went to both KiSS centres in Kasambya and in Hoima. The way the children welcomed us emphasised how the work we do is helping them - but it's not enough. They bowed to us, were constantly hugging us and there were tears in their eyes. These tears were that of joy and pain because the conditions these children live in is alien to what we are used to in England. Messages on the walls in Kasambya and as banners in Hoima saying things such as 'welcome our heroes' flatters us because we do so little but it affects them so much. The extreme change in emotion when we got out the bouncing balls and other small gifts was remarkable. The delight of seeing something new with a tag still on it is something I'll never forget because it's something so small yet changed their day. This can be used as motivation to keep providing little things because they make such a difference."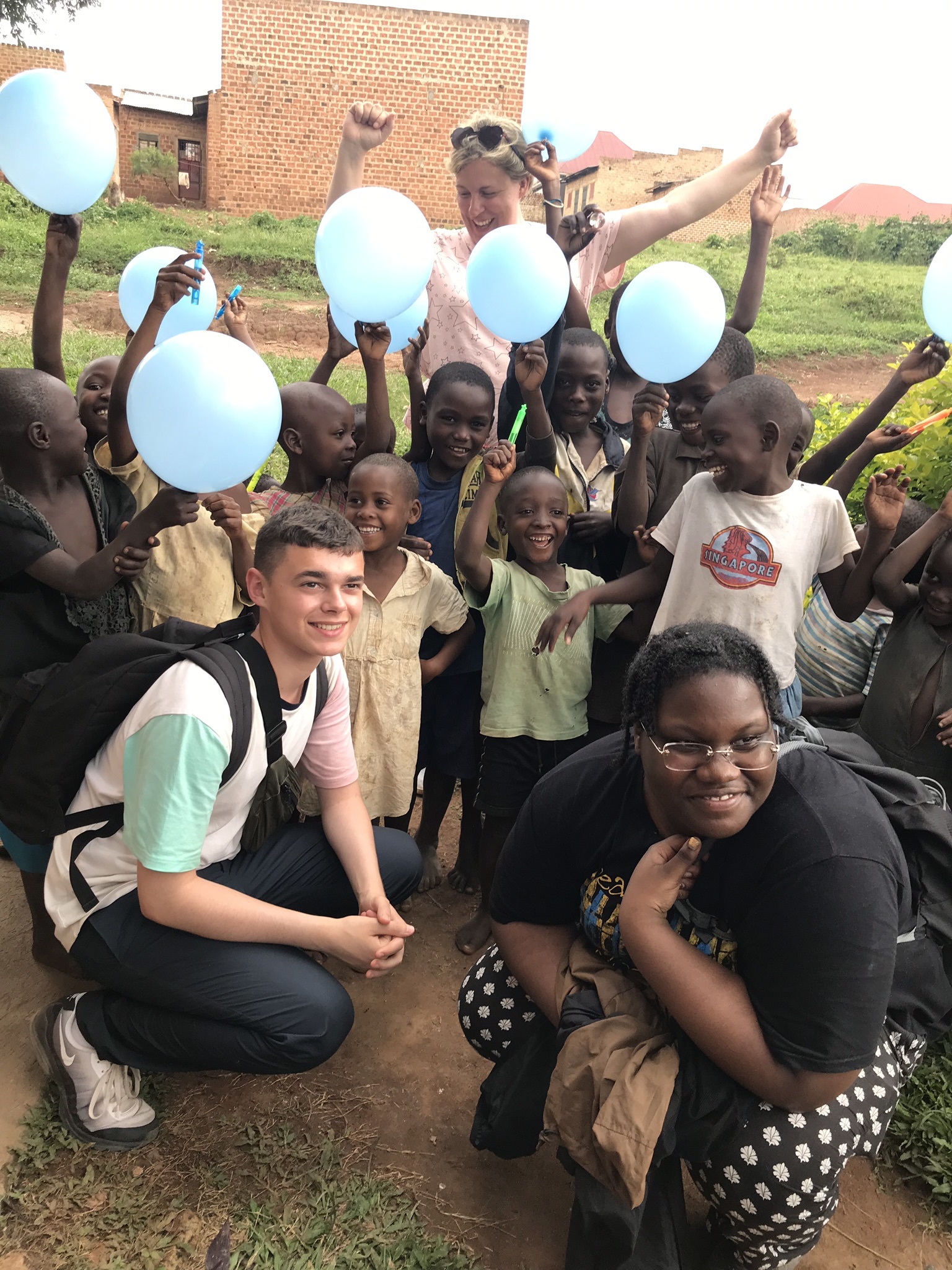 All of these experiences has helped the group become more motivated to help KiSS and to raise money for all the families, kids and even more who are not yet involved in KiSS. It has been a life changing event for all and will forever be an unforgettable experience.